Mark Moore, MD
Tallahassee Anesthesiology, PA

Dr Mark Moore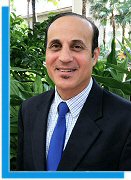 Dr Mark Moore provides anesthesia services and pain management to patients at Tallahassee Memorial Hospital. He has sub-specializations in obstetric and gynecologic anesthesia and pediatric anesthesia and Board-Certifications in Anesthesiology, Pain Management, and Pharmacy.
The Florida Board of Medicine has appointed Dr Moore as an expert witness on their physician review panel for Anesthesiology for 5 consecutive terms 2010-2015.
In April 2010, Dr.Moore was awarded the Carnegie Hero Medal by the Carnegie Foundation, for helping rescue a family from burning in an automobile crash.
The Tallahassee Police Department awarded Dr.Moore the "Tallahassee Police Citizens Service Award" in October 2008 for his assistance to the department and he received a governor's letter of recognition from Florida Governor Charlie Christ.
Dr Moore was appointed to the first team of Office Surgery Inspectors for the Florida Board of Medicine and was a State Inspector from September 2000 to 2007.
He has delivered medical care and taught medicine at two missionary hospitals--for the Missionary Sisters of Charity in Rabaul, Papua New Guinea and for the American Society of Anesthesiologists at Kilimanjaro Christian Medical Center, Moshi Tanzania. Through the years, Dr Moore has given over 10,000 hours of his time to charitable organizations and directly to people in need.
Dr. Moore founded The Freedomscope Project. He was the first person to transmit auscultated heart and lung sounds with a wireless stethoscope using Bluetooth under a U.S. Patent.
Dr. Moore is active in the local community and is the current president of the Old Town Neighborhood Association, Tallahassee Florida.
He and his wife were married in Davos. Their family lives in Tallahassee Florida.
----------------------------------------------------------------------------------------

Dr. Moore is on the panel of the following insurance companies: Capital Health Plan, Blue Cross/Blue Shield, United Health Care, Vista, Cigna, Humana, Aetna, and most others.

If you are uninsured or recently lost your job or insurance, we will significantly reduce or write off your bill entirely.

----------------------------------------------------------------------------------------
Contact Dr Moore


Email Dr. Moore--Click Here
National Practitioners Data Bank
Continuously active licenses in Florida and Kentucky since 1993 and South Carolina since 1988.
For Spanish translation, click here: En Español
For French translation, click here: Francois
For German translation, click here: German